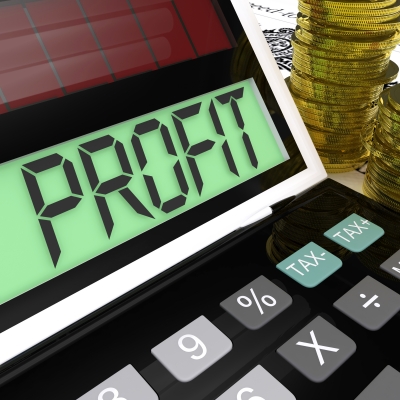 Non-Dues Revenue: A Strategy for Associations!
Membership dues alone are not enough to sustain and keep most associations afloat. At best, they average only about 39% of total revenue. If your organization has come to this realization and you are seeking some alternatives, non-dues revenue might be worth a consideration.
Non-dues revenue (NDR) is generated by the association through means other than membership dues. Increasingly, associations are opting for NDR as an alternative or supplemental business model. For organizations, relying solely on membership dues for revenue ultimately becomes a catch-22: revenue generation increases your ability to build membership, but large membership builds revenue from dues.
Associations are now generating cash flow for their organizations through non-dues revenue strategies that include selling ads in their print or digital publication or website, conference exhibiting and sponsorships, webinars, and workshops. Even providing members with advanced certifications and accreditations can be a revenue stream for associations.
The Benefits of a Non-Dues Revenue Strategy
Non-dues revenue should serve a dual benefit: adding value to members while at the same time generating revenue for the association.
Print advertising, native ads, and digital ad sales can introduce your members to products and services specific to your industry that can improve their daily work. They also connect advertisers to a large and highly targeted membership and create additional revenue for the association (if you are thinking about digital advertising for the first time, explore our recent post, "CPM, CPC, CPL, CPA: Which Online Ad Models are Best?")
Offering an annual trade show or conference brings your audience together in a place where it can learn, network with other members, and have a great time. Allowing members or other associations to sponsor components of the trade show can raise their profile, generate leads, and create new business while again raising money for the association.
Providing members with a certification, accreditation or educational workshops makes members more versatile in their current positions and more desirable in the market should they ever look for another position. Additionally, continuing education via certification ensures that members remain current and knowledgeable about trends in the industry.
Non-Dues Revenue Strategy Considerations
Due-based and non-dues revenues are not mutually exclusive. They can both be utilized for revenue generation. If your association is creating a brand-new NDR program or refining its current one, here are a few things to keep in mind:
What do you want to get out of this and how do you make that happen? Planning and setting goals are key for any successful strategy. One goal is to generate revenue, but what else? Perhaps your association wants to boost membership or reach a wider audience. These decisions can impact the way you implement the NDR strategy.
How will my audience benefit? As mentioned above, non-dues revenue strategies should offer added value to your association's membership. Keep your audience in mind when planning your approach.
How much will this cost? Ultimately, the association is adopting this model to grow revenue. In fact, 80% of surveyed associations with non-dues revenue programs say they generated more revenue than expenses . Plan carefully so expenses don't exceed cost of your trade show or conference.
Who will do the work? If your in-house staff has the time and ability, you may opt to handle sales and sponsorships internally. Alternatively, you may decide to outsource to an advertising sales agency

 

like AdBoom. Beyond advertising sales, you may also require help from event planners or volunteers to organize conferences and manage workshops.
How will it be promoted? Once you've decided to offer digital or print ads or put on a conference, you will want to promote these opportunities. Consider the channels you will use to disseminate information to advertisers or members. They might include email, PR, social media, and others.
What worked? Once the campaign or event is over, assess what things were successful and what things were not. Which vendors were worked well? Which ads sold and which ads didn't? Log that info and use it next year when planning to keep improving.
How We Can Help                                                    
At AdBoom Advertising, our staff of superhero ad sales representatives has booked nearly $50 million in print and digital ad sales. We have extensive experience working with associations and planning non-dues revenue strategies. Whether you are interested in ad sales support and consulting for your internal team or hiring us for ad sales representation, we invite you to email or give us a call.